Make data-driven decisions to fuel your business growth
Customer Behavior Analytics
These and many other companies use VIVIDI to understand their customers
Get to know your visitors in real-time
Receive instant feedback on your customers' behavior, discover their demographics and gain deeper insights into their emotions. From retail to banks, VIVIDI AI enables real-time analytics of human actions while respecting everyone's privacy.
Let VIVIDI discover in-depth insights for your business and have your analysis accessible anywhere from a web dashboard. All in real-time.

Person detection and tracking
Number of people
Gender and age estimation
Emotions analytics
Duration of stay
Occupancy level
Queue monitoring
Impression & gaze time statistics
Data security and privacy is our highest priority
Thanks to our Edge AI technology, video data are processed right on the device, no image is stored or sent anywhere. We ensure complete anonymization and utmost data security.
Statistics at your fingertips
The interactive analysis is generated in real time right inside VIVIDI and sent promptly to your web application. You always have the statistics at your fingertips and can easily export an overview report.
VIVIDI enables new possibilities across almost any kind of business. Look at examples of its utilization or connect with us if your business has special needs.
Got Other Ideas?
VIVIDI can do much more.
Reach the right audience with the right message
VIVIDI helps you discover who your customers are and enables you to adjust your marketing activities based on their behavior. Communicate in the most efficient way.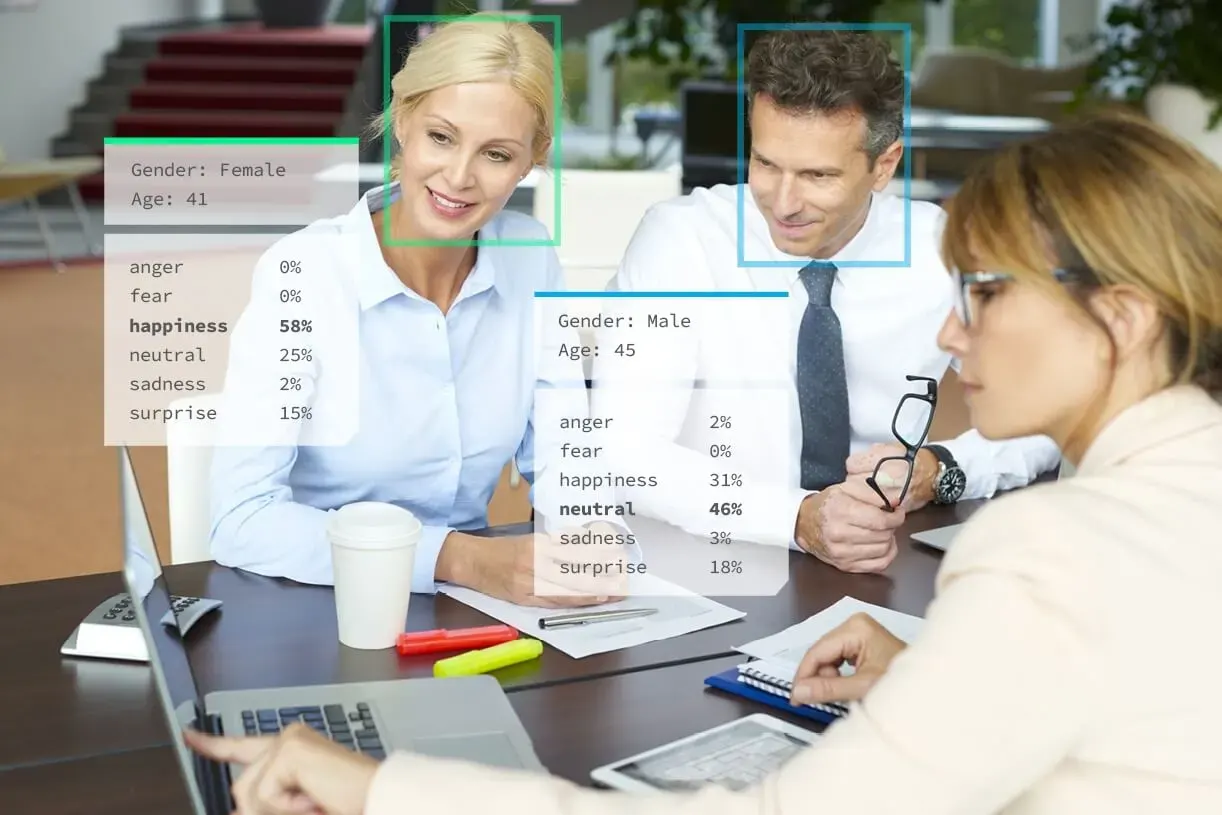 Want to know more? See what they said about us.
Make AI-driven decisions. Fill out a form and we'll get back to you within a moment.
Get started
Never miss a chance to hear about the news and updates from the Vividi world and get our exceptional offers.